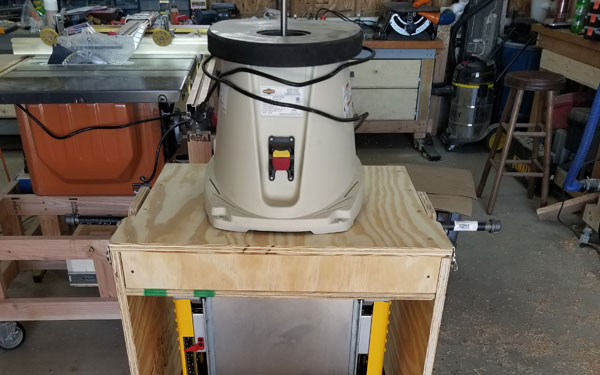 Like many woodworkers, I don't have unlimited workshop space. Don't have one of those massive shops with the huge collection of tools like some of the ones you see on the Tubes.
Only have half of a two stall garage, so I am always looking to make the most of the space I do have. Or trying to combine as much as possible into a given space.
With two new tools, a DEWALT DW734 15 Amp 12-1/2-Inch Single Speed Benchtop Planer and a Shop Fox W1831 1/2 HP Single Phase Oscillating Spindle Sander I had to figure out where to put them and more importantly set them up so they are ready to use, well, as ready as possible.
I've been looking at Flip Top carts and there was quite a few out there, with plans as well, so I don't have to use my brain too much.
After weeks of looking I can across this one: Fisher's Flip Cart
It was perfect. What I really liked was the way the "surface" locked and it's design made it more stable. Compared to other plans that is.
Bought the plans and after about a day of work, it was done: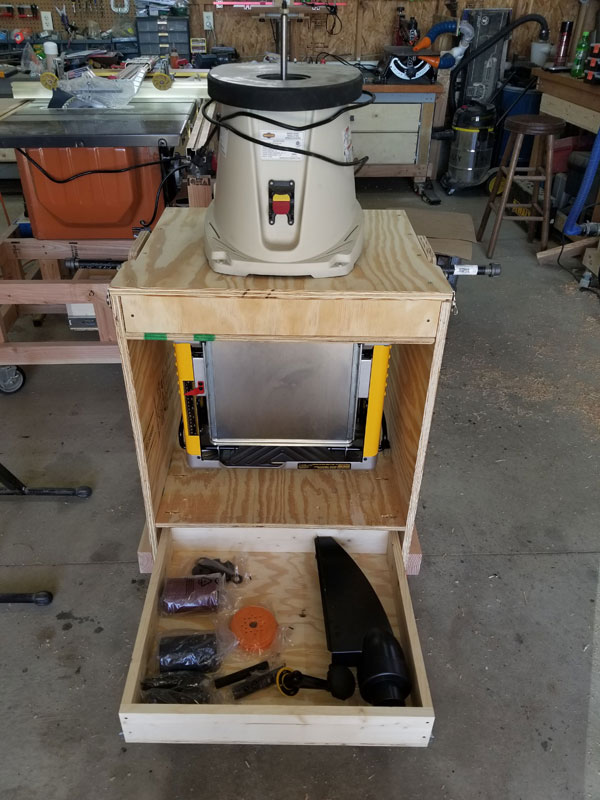 Mounted both tools and the drawer is perfect storage for all the tool parts.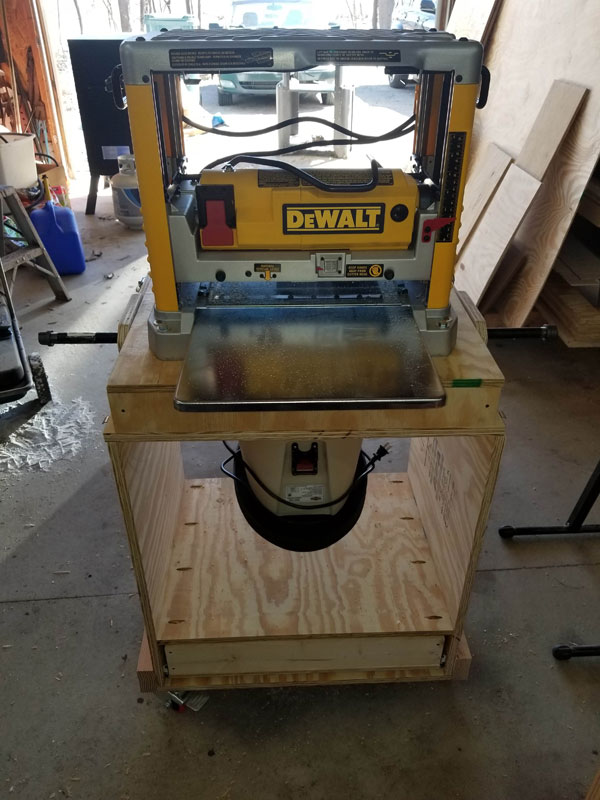 I won't go into it's construction because you can get the plans at the link above. And the plans could explain it better than I could.
Now, I did get a little lazy. The plans called for wiring it up with power so the tools could be powered right on the cart. Actually it's a pretty cool set up. But I didn't see it as a huge advantage. I have power strips all over the shop, so a outlet is never far.
One thing to keep in mind, in my case, the planer is heavier than the sander, it takes a little muscle to flip it. Not terrible… just saying, if you have two tools that are closer in weight, it will be easier to flip. I was originally going to mount my old Ryobi sander on the other side of the planer, as that sander is pretty hefty, but the Ryobi is already mounted in my Miter bench.
I also set up a dust collection hose off the miter saw bench, so it's ready to hook up to either tool, open the blast gate and make some saw dust.
Do you have carts for your power tools? Would love to see and hear what others have done.